Belkin • Burden • Goldman, LLP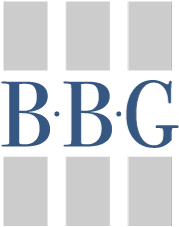 Trusted Real Estate Law Firm - Providing comprehensive legal advisory solutions for developers, investors, landlords, property managers, and cooperative and condominium boards since 1989.
Phone: 212-867-4466
Email: info@bbgllp.com
Belkin ∙ Burden ∙ Goldman, LLP is a team of highly seasoned practitioners who advise clients on all facets of real estate matters. With our vast experience in handling some of the largest real estate portfolios, we advocate effectively for our clients, safeguarding their legal and personal interests in a cost‐ efficient manner.
We possess extensive expertise in the following core competencies: Administrative Proceedings; Rent Regulation; Litigation (Appellate, Supreme Court, Housing, etc.); and Transactional and Financing.
As a client of the Firm, you will have access to our entire team of highly skilled lawyers across all facets of real estate with a proven record of providing practical, cost‐efficient, and highly effective representation.
Categories:
Attorneys